Solar Installation Across The Country
Our solar installation network currently stretches from coast to coast and all our technicians are highly trained to ensure that your solar panels are installed safely and correctly. Are you looking to make the switch to solar? Contact us today and let one of our energy experts show you how much you can save with solar power!
Solar Installation Locations
Astound Energy is currently active in 12 states across the country! Don't worry if you don't see your state as we're always actively expanding. Have a suggestion on a state you'd like to see us in? Complete the form below to join our Solar Updates mailing list where you'll be informed of new incentives, products, state expansions, and more!
Sign Up For Solar Installation Updates
Use the form below to let us know what state you would like to see us in and get updates once the solar installation expansion happens!
By clicking "Sign Up", I consent to Astound Energy e-mailing, calling, or texting me at the telephone number provided above. My consent is not a condition of purchase.
Solar Installation Expertise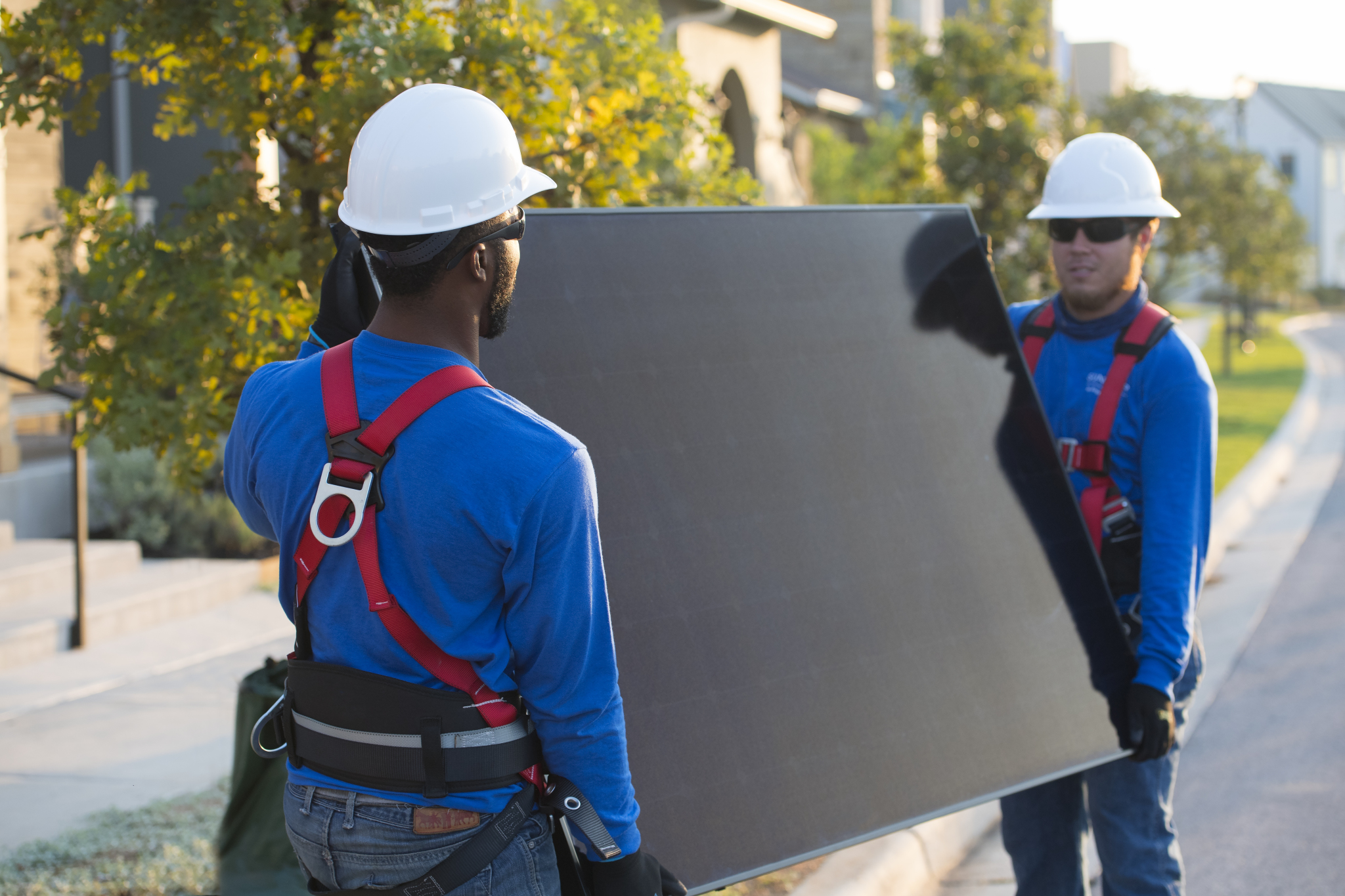 Going solar can be a complicated process but our team of energy experts, with over 30+ years of experience, will guide you through the process providing you an easy, stress-free experience. From the first estimate, we will be up-front and transparent regarding any questions or concerns you may have. Our #1 priority is giving you the best solar power system that meets your energy needs!
Once your solar installation is complete our job isn't done yet. If at any time after your installation you have any questions or concerns regarding your system, our team of experts will be glad to assist in any way we possibly can. Providing you with a first-class experience is what we do and that doesn't end after your installation!
Solar power systems create clean energy that won't contribute to air pollution. They also create energy without water nor have a negative impact on the ecosystem. In fact, the US Office of Energy Efficiency & Renewable Energy believes that solar power systems could help drop water consumption in at least 36 states.
We love solar power at Astound Energy and the environmental benefits are a big part of that. Whether you're looking to do your part in making the world a greener place or you simply want to save money on your utility bills, Astound Energy is here for you
The total percentage solar power system costs have fallen since 2010
In the last decade, solar has experienced an average annual growth rate of 42%
Federal Tax Credit available for solar systems installed now through 2032
Solar power generation is projected to climb to 48% by the year 2050
Here at Astound Energy, we take pride in every single solar installation project we do! From solar panel installations to solar battery storage installations you can be sure you are getting the best solar power system at the best price from the best solar company in the industry! Don't just take our word for it, take a look at some of our completed projects and see for yourself!