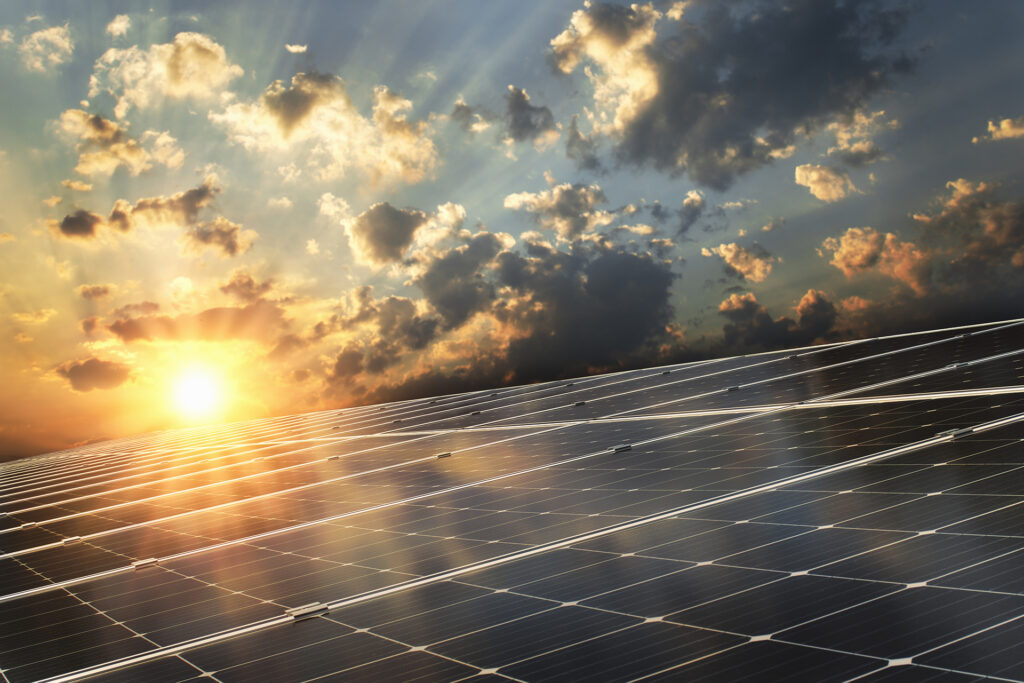 According to the U.S. Bureau of Labor Statistics electricity costs are up nearly 16% while gas costs are up nearly 33% across the nation. Getting solar energy for your home is probably the most obvious project you can do to make an environmental impact, reduce greenhouse emissions, and lower high energy bills. In fact, according to Solar Energy Industry Association, the residential solar market grew by 30% in 2021. While getting solar power has many benefits, planning is an important step because after all, this is still a home improvement project with some financial impact. Before deciding to go solar, consider these 4 crucial questions that could impact your final decision.
1. How Much Space Do You Have Available for Solar Energy?
Depending on the size of the solar energy system, you could run into limitations on how many solar panels can be installed which in turn impacts the amount of energy that you can generate with your system. It is important to take the time and speak with a qualified professional so you can be sure that you have enough space for the number of solar panels you may need on your roof.
Even if you may not have enough space on your roof for the solar panels, ground mounts are another great option that will allow you to add a solar energy system to your property so you can still enjoy the many great benefits that come with a solar energy system.
2. Is Your Roof Angled in the Right Direction for Solar Energy?
Obviously, solar panels need sunlight in order to generate electricity efficiently. Putting solar panels in the optimal location is the key to making them work at their highest efficiency while saving you the most money. Another key question to consider is how much shade your roof receives throughout the day. While it is true that solar panels still work even if it is cloudy, you still want to ensure the optimal location to maximize your savings. The angle and positioning of your solar panels are great questions you should consider asking when speaking with a solar power professional.
3. Does Your Roof Need Repairs or Reinforcement Before Getting Solar Energy?
Space isn't the only thing to consider about your roof when you're thinking about getting solar energy. Even the most well-maintained roofs can have wear and tear or even begin to leak over time. While it's true the technology for solar power has made advancements, solar panels can still be quite heavy. That's why it's important to be very thorough and inspect your roof for any damage and take the necessary steps to repair them before making the decision to get solar power installed.
4. Can You Easily Connect Your Solar Energy System to the Power Grid?
If you live in an area where the traditional electricity grid is not available, it is possible to have a solar power system on a closed loop to generate your own power. However, if you live in an area where the traditional electricity grid is available, it's often required that you link your system to the grid via the local utility company. While this may seem like a hassle there are some added perks to being connected to the grid, one of them being net-metering.
Net-metering essentially means that any electricity you generate with your solar energy system that you do not use will get put back into the grid and your utility company will give you a credit for it which lowers your energy bill even more. There is often a fee for connecting your system to the grid along with specific rules to follow, equipment to use, and paperwork to file. Any reputable solar company will guide you through each of these steps to ensure you understand and some may even do all of the necessary paperwork for you.
5. Are You Able to Get Money Back on Your Solar Power System?
Everyone knows that getting solar energy is great for saving money on those high energy bills, but there is often a big upfront investment in getting a solar energy system installed. While the total cost of solar will vary depending on the type of panels and the total amount of energy needed, most energy experts agree that the average cost for a solar energy system is $20,000 and that most systems can be paid off entirely in 7-10 years.
With the passing of the Inflation Reduction Act, the U.S. Energy policy is now supercharged – not only putting us on a path to reduce carbon pollution by 40% by the end of the decade – but also making it even easier for families to benefit from adopting solar and energy storage. The law not only restores the Solar Investment Tax Credit to 30% immediately and extends it through 2032 but also creates a new 30% Energy Storage Investment Tax Credit! 
Ready to Get Solar Energy?
There has never been a better time to get solar energy! To get started today, contact our Astound Energy Experts at (800) 357-7201, or click the Contact Us button to request a call, text, or e-mail at your earliest convenience.